DVD sales are now bigger than cinema Picture: AP
'Releases such as Halo 3 are making the cash tills ring'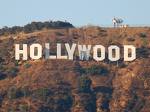 Today, the next instalment of the most eagerly anticipated blockbuster sequel will go on sale, with expectations running high it will eclipse previous opening weekend sales records.
Sounds like a Hollywood mega- spectacular movies preview doesn't it?
Instead, it's the new form of home entertainment that is rapidly invading Hollywood — and even more frightening than what DVD sales, surround sound home entertainment systems and flat panel television has done to cinema crowds.
It's the gaming industry, rapidly on its way to usurping movies, DVDs, and perhaps even television, as the most profitable forms of entertainment.
It's the launch of Halo 3 — the next instalment of the killer franchise for Microsoft's Xbox 360, a first-person shoot-em-up that chronicles the adventures of its protagonist called Master Chief.
So, why the excitement? Halo 2 sold 14.7 million copies worth $125- million (R870.4-million) it is first 24 hours when it launched in November 2004.
Compare that to the opening weekend for Spider-Man 3, arguably Hollywood's major movie of the year, which pulled in $151-million (compared to its first instalment's $114.8-million in 2002).
Not bad, except Microsoft's pre- order sales of Halo 3 are already $155-million.
Gaming has come of age with blockbuster releases of hit sequels that rival cinema's obsession with opening weekend box office returns. Next-generation games consoles such as the Xbox 360 and PlayStation 3 produce high definition play that utilises the rush of new flat panel televisions.
The entertainment status quo is changing. DVD sales are now bigger than cinema, and gaming is on course to be way bigger than DVD.
The global gaming industry will bring in $58-billion this year, say researchers Informa, while the US gaming console market alone is expected to be $12-billion this year and $68-billion by 2012.
In South Africa, the console market was about R370-million last year while the software sold R420- million, and is expected to reach R600-million this year, according to figures quoted by iWeek.
In the US, video games and consoles sales reaped $10-billion in 2004, compared with movie ticket sales of $9.4-billion. Similarly, US music sales are around 10-billion but gaming is about 12-billion, says World Wide Worx.
The average Hollywood movie can cost $30-million to make, at least. Games are cheaper to develop, although the more expensive HD games can cost as much as $20-million. But Nintendo's Wii cost only 5-million to develop.
So why is gaming so enticing?
Where a movies lasts an hour and a half to two hours, gamers spend longer interacting with the game. Just getting used to the controls and familiarising yourself with the plot can take that long.
Games attract players and keep them. They engage them, make them come back for more. You can play with your friends or tap into a global network of online gamers.
It's no wonder then there's a new business model emerging with in- game product placement.
News-Source
:
http://www.sundaytimes.co.za