Talismoon announced more new products for the Xbox 360, the Twilight Flow and evolve360 Controller Faceplates were already announced on our site yesterday, and here comes the Xray Window Kit, Crystalflow and Chromeflow:
* The Talismoon Xray Window kit for Xbox 360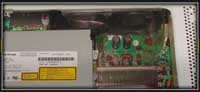 The Xray is a top quality molded acrylic one piece window.
Features include an attractive bevel on the edge, which is complemented with a 'frosted" pattern that helps to make a good transition between the OEM case and the new internal view that awaits you. 16 integrated hooks clip firmly and quickly to the OEM microsoft case.
Universal instructions are printed on an adhesive template used when you cut your OEM case. And Talismoon includes a microfiber polishing cloth so that your Xray window kit will be so clear that your friends will swear it is not even there.
The Xray great starter item that can lead to many better things, like case painting or internal light mods. Start your xbox customizations with a new Xray window kit, the foundation for a beautiful case.
Works well with our Crystal Flow, Chrome Flow, or Twilight Flow fan ducts, and with the Xray-DVD window unit.
* Crystalflow and Chromeflow for Xbox 360
Let the heat out of your console with the Crystal Flow tunnel by Talismoon.
Just snap it in place of your OEM Xbox 360 fan duct and enjoy the better look!
Works best with a clear transparent case or with an Xbox 360 with window installed, and enjoy a custom unique look.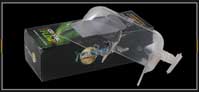 Made of polycarbonate, the highest quality clear plastic, our Crystal Flow fan duct for Xbox 360 is as clear as possible. This means no distortion or fog, and it means that you can see more details on your xbox mainboard than ever before. The Crystal Flow is a direct replacement for the OEM fan duct, with minor modifications. A great compliment to the Xray window kit, or our 460 Clear xbox Case.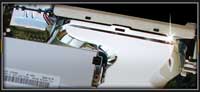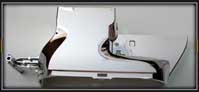 Each of the Chrome Flow from Talismoon will reach gamers with in pristine condition due to meticulous handling from start to finish of the production process.
From the press release we received we also know these items are now shipping to retail stores and the retail prices are:
XRAY window kit: $9.95
Twilight Flow: $11.95
Crystal Flow: $9.95
Chrome Flow: $9.95
Official-Site:
http://www.talismoon.com