Bloodwake
Published by: TheModGod on 2004-04-25
Page Views: 4399
Rating: 5/10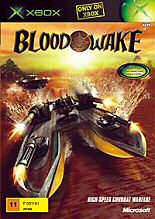 Blood Wake is a fast action vehicular combat game fought with powerful boats and big guns. Boats engage in combat with other boats, forts and shore batteries in exotic locales. You play a naval lieutenant who is betrayed by an evil kingdom. With the help of an outlaw band of sea-raiders you must overthrow the devious army and restore order to the land.

This game has an arcade type of feel to it. From the graphics to the controls you get the feeling that you need to get more quarters. It isn't necessarily a bad thing in this case. I think that is what the developers were going for. Different boats of course have different attributes, but eventually you will find your favorite. All in all it was a pretty average game, but one definitely worth playing. Do not expect ingenius cut scenes, riviting storyline, or mind blowing action, but do expect a challenging and semi-fun arcade style game. It won't find itself with high replay value, but still one for the collection.


Back to Xbox Reviews Index | Post Comment